Because we all know there's no time like the present & why do things ahead of time when you can procrastinate.
Here are some last minute Valentine Day gifts that are super easy to do in a time crunch.
This Root beer float basket. Hit up your local grocery store for everything you need and viola, you have a gift that is sweet and looks like you spent actual time thinking about. 
Candy Jars. Isn't Valentines day just about candy anyway? 
Carving initials in a tree is so outdated. However carving your initials into a candle?!  I cant say #goals fast enough. 
Be your own wordsmith. Raid your old scrabble game and create a personalized message, for your loved one. 
52 Reasons I love you. This one is super cute just grab a pack of cards, labels (or you can use construction paper and tape/glue) and write on each of the cards the reasons why you love your s.o.
6. Everyone loves a pun-filled( and candy filled) gift.
7. Make your own Drake themed Valentines Day card.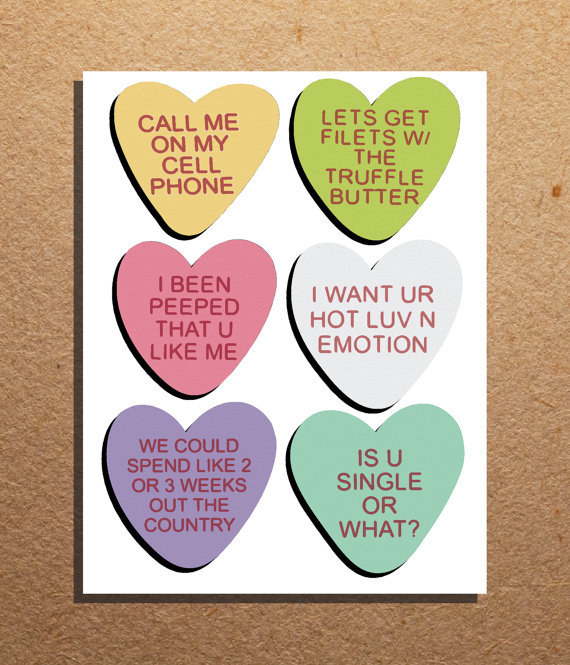 8. Coupon Book…you just had to know this one was going to show up on the list didn't you?